Wine Online - Observations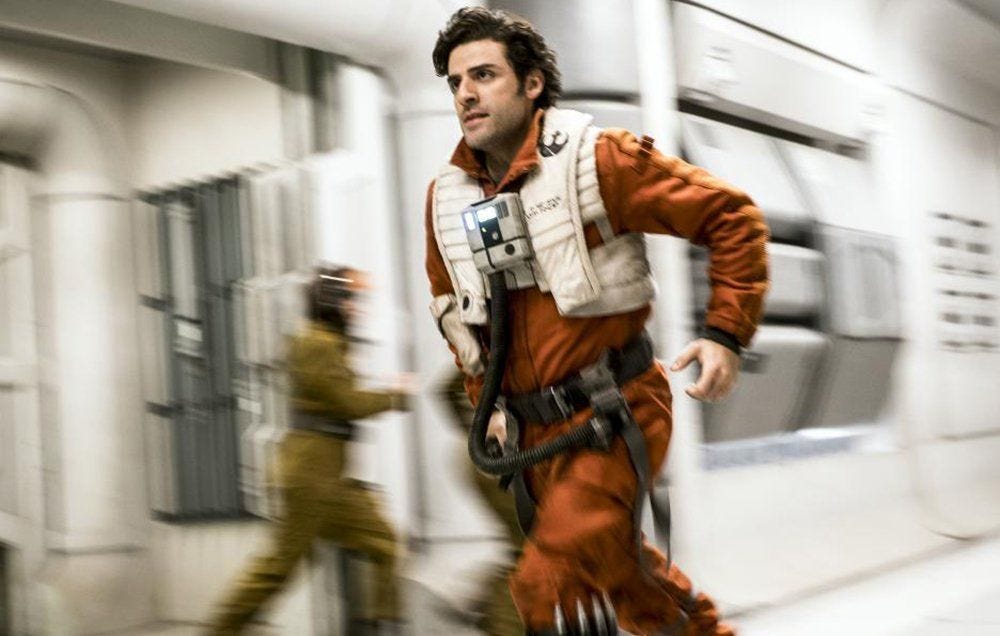 A Running Start (part 2)
I wanted to share some more details in our process that helped us in the early stages of building the business plan and why this team has the best chance to unlock wine online.
Seeing the gaps in a market is often driven by experience and obsession. But before you type a line of code, you build your first ppt, write your business plan, or anchor your vision on a single concept, you should validate it with potential customers. So that's what we've done over the last twelve months (and what we are still doing). 
For the trade, it was easy. We work with wineries, importers, wholesalers, retailers, and flash sales all the time. We've conducted so many interviews, formal and informal, searching for what they need most. What are their dislikes about the current ecosphere? Why are they not working with existing companies? What is working with the current players? What's not? Every conversation has helped us harden our thesis, and we welcome many more. These established relationships give us a leg up on a brand new startup, and the candor that they share helps us build a solution anchored in really fulfilling the "job to be done" (JTDB- https://jtbd.info/2-what-is-jobs-to-be-done-jtbd-796b82081cca).
Most importantly, we are not designing in a laboratory. Instead, we are building in partnership with our industry. This represents a divergence from past startups and is core to our team's culture. We believe that, together with your collaboration, we can build the best solution for the industry (both buyers and sellers). In fact, if you are a wine seller and want to chat, I'm always available @pmabray. Also, here are some great answers from so many smart people on Twitter -
On the consumer side, it's much more difficult. Wine is such a passionate, luxury, consumable category that most people studying it get lost in the myopia of their wine perspective versus customer wants or actually behave. The lack of consumer understanding is compounded by the dearth of data about behavior that plagues our industry. Moreover, too many companies/people use small data sets, hyperbolic/vanity numbers, or are not transparent about their data biases. Small sample sizes from interviews with data/answer bias create illusions of consumers flocking to or defecting from the category, or personas built around aspirational targets vs. reality. The market is flooded with anecdotes instead of insights. Guesses vs. facts. Fortunately, our team was inoculated against these falsehoods thanks to a combination of professional skills and the real-world experience of combing through years of social media, scan, and DTC transactions. Again, another running start. With millions upon millions of consumer transactions studied, we are using data to drive our decisions on how to fulfill wine buyers' needs.
Moreover, our fundamental belief in the need for honesty of data is going to be something we carry forward. When our platform launches, we will not only share stats in their raw form but explain the bias from those stats. You have our commitment to truthful and accurate data.
But there is colossal dissonance in what has been built and what the wine buyer really wants or truly helps. The number of business models we've seen trying to create the "Netflix for wine," the "ultimate wine recommendation engine," or the "best food-pairing tool" are legion. Most of them are now buried in the wine-tech graveyard or floating through digital tools as zombie apps (you probably have a few atrophying on your phone). Even many of the "leading apps" are used infrequently.
So what have we learned? 
But isolating the issues facing wine, while challenging, are small compared to crafting the a way to address one or all of these needs. And now our real hard work begins . . . building the solution.
---
Please, ask questions, send feedback, let me know what you'd like to hear about our project, wine online, DTC, and more. As I mentioned before, I want this weekly newsletter to be more than just a view into our journey: I want it to be a roadmap to help you with yours.
---
Observations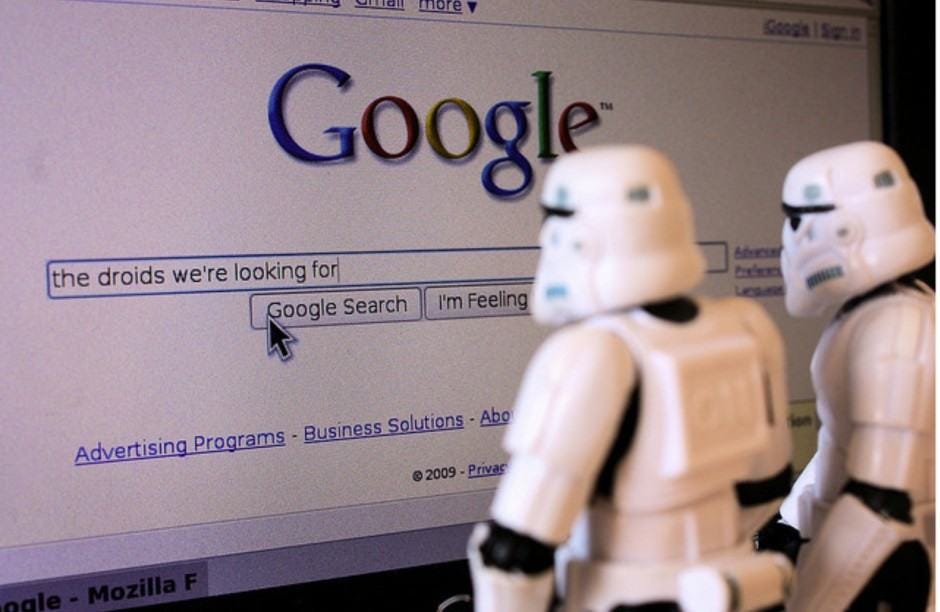 The US wine industry has had some fits and starts over time since the original Virtual Vineyards/WineShopper days. Why is that? Why hasn't wine exploded with success greater than shoes (Zappos) or other categories? In fact, why has wine been stymied until COVID? I attribute it to three intersecting factors.
First, we can not underestimate the friction of regulation. And, although wineries had access to 60% of the US market via "reciprocal states" pre-Granhold, in the aftermath of that momentous court case, the results were a complicated changing web of permitting, reporting, and buying limitations that added unnecessary weight and delay to the system. Even now, while the regulations and reporting have long been relatively static and most wine software platforms can manage the complexity and notify the consumer of limitations (not ideal), the shadow of regulation haunts the checkout process. But interstate DTC has never been easier for wineries that choose to invest in the channel and best of class, industry-specific solutions like Commerce7 are at a great price while offering powerful API's to supercharge a winery's efforts.
And for retailers, as my friend Tom Wark has been crusading, interstate shipping has been the critical limiting factor. Some retailers have built complicated networks of retail licenses or clearing networks requiring massive infrastructure and complicated relationships. Others are following the court route similar to Granholm that will allow them the same liberties as wineries. Wineries focusing on DTC are not prepared for this type of head-to-head competition. Retailers have the experience, infrastructure, selection, and price advantages to best fulfill consumer needs and when they have equal state access, wineries will have to be very inventive in their value exchanges as well as build strong operational abilities to compete.
For third parties, aka marketing agents, regulations have made typical internet models (marketing agents, virtual inventory, commissions, etc.) incredibly challenging both legally and, even more so, operationally. Many of the workarounds have resulted in a series of Rube Goldberg mechanisms to facilitate the transaction and comply with the law. When we introduced Direct-to-Trade in NY, we had to create a system that would not only instantly trigger the transaction and distribute the funds but create a sequential document the transaction in the proper order through the licensees and their bank accounts. At the time, 2006, it was an engineering nightmare and cost incredible dollars to build and operate.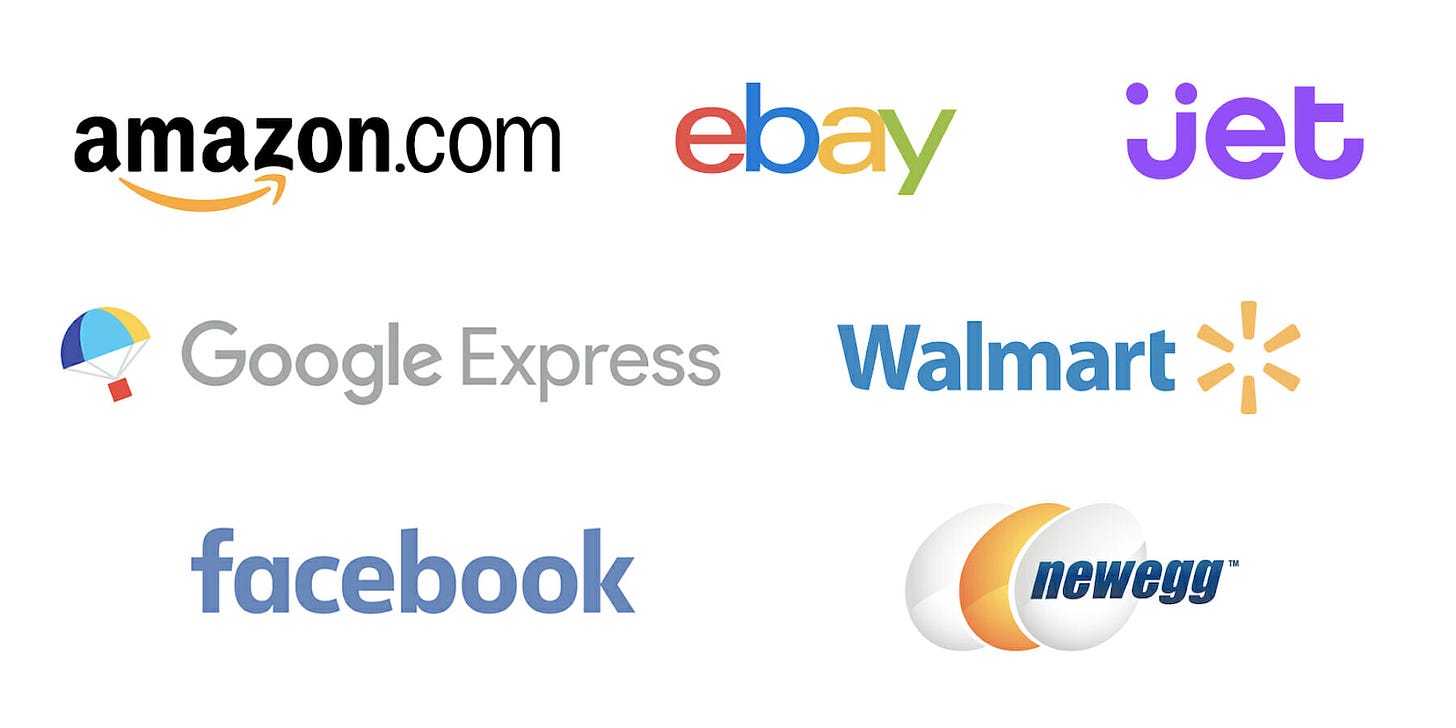 And probably, as a result, we haven't had the critical second factor to catalyze change in wine. Due to the antiquated technologies, digital resistance, slow adoption of DTC, and regulation, we never had a change-agent company enter the wine industry. There hasn't been an Amazon, Expedia, OpenTable, GrubHub, eBay, Overstock, Zillow, and more. A significant entity that, by both their existence and their success, forces critical changes in the market. As such, we've been insulated to operate as usual until COVID became that market catalyst.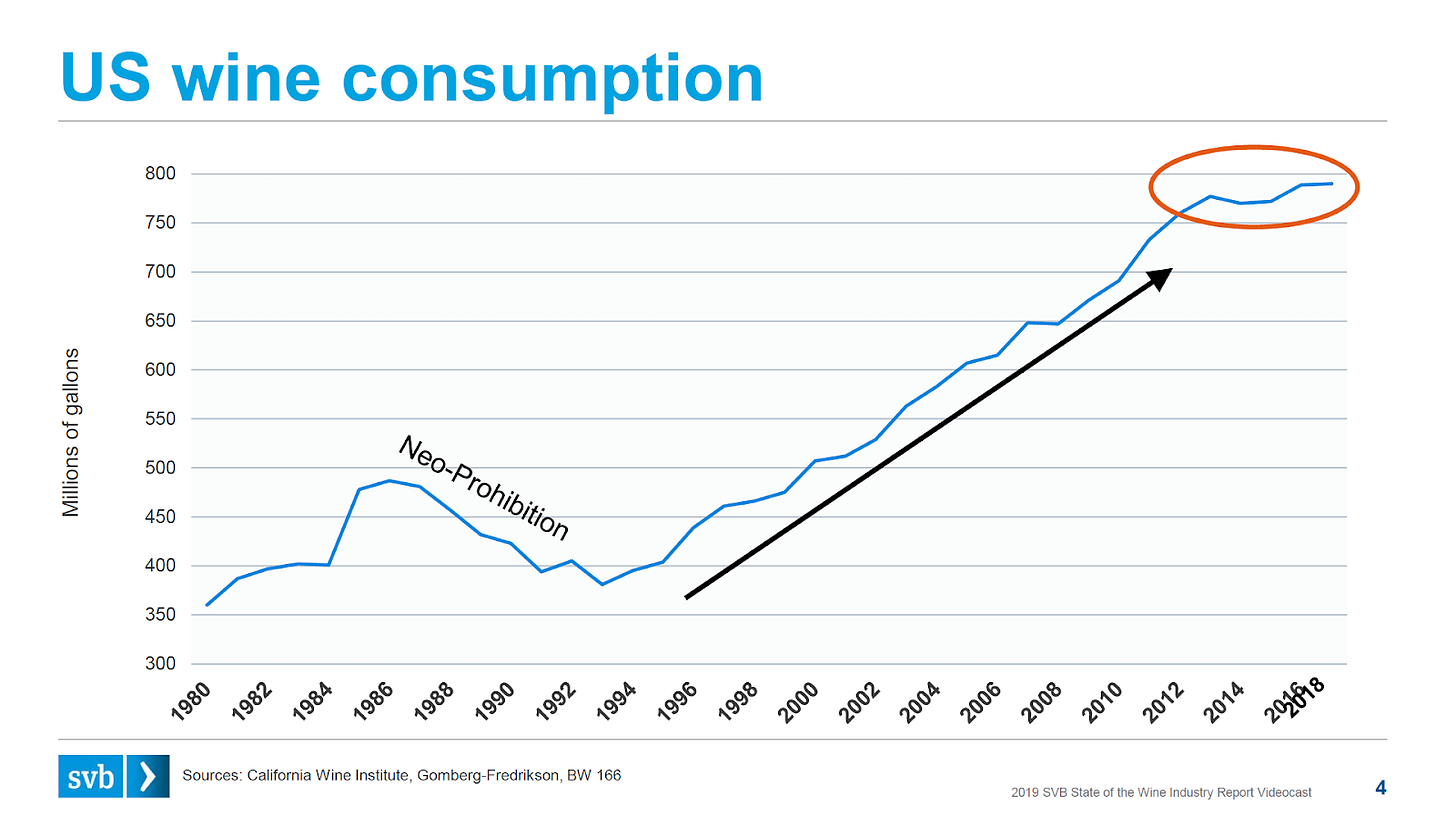 And finally, the industry's continued success with volume, price, and shift for smaller wineries from three-tier to tasting room never forced us to invest heavily in the channel. In fact, until 2008/2009, many wineries were still fearful of the backlash from their wholesalers by selling DTC. And nearly every region in the US has benefited from continual growth in oenotourism. If it wasn't broke, why fix it? The sad result is that has been the least invested channel (and thus least performing channel) for DTC for almost 20 years. The only good byproduct of the pandemic is that now, wineries see the potential. Hopefully, we'll invest in the channel to maintain momentum when the world goes back to normal.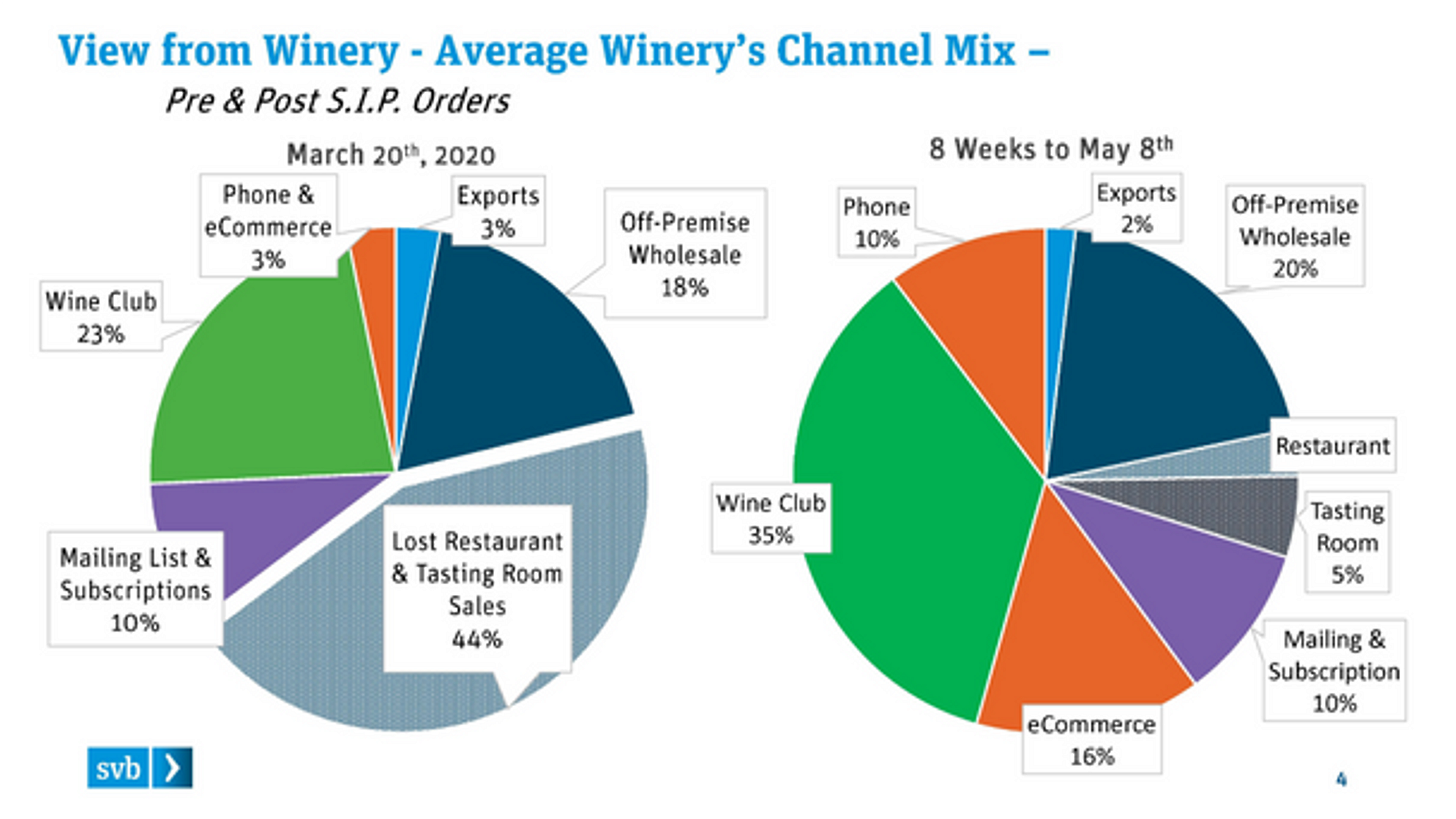 ---
What I'm reading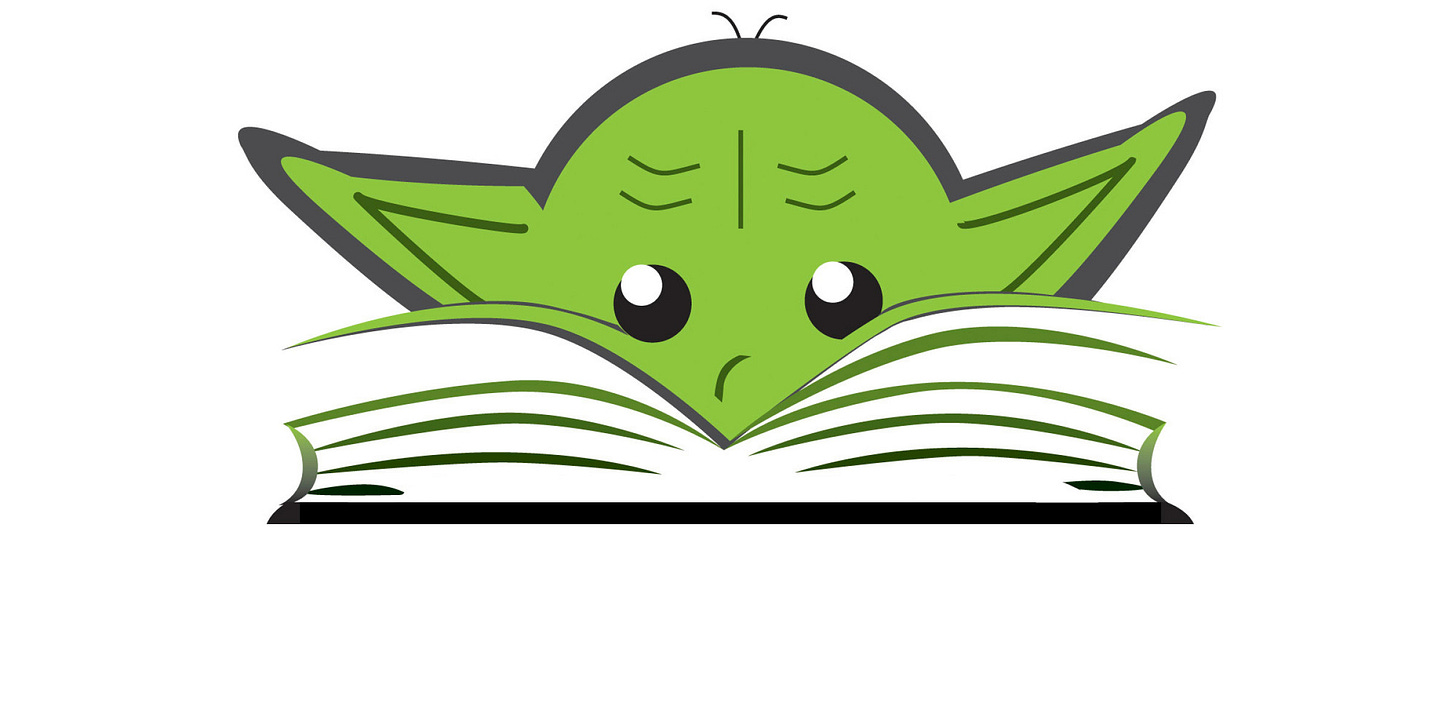 ---
Expand your network