The Journey
Thanks for being patient on the short hiatus of my emails from the last two weeks. Unless you live in a cave, everyone knows how terrible it's been for the West Coast. As if one existential threat to the wine industry isn't enough, now the fires, early in the season, threaten our wineries, our homes, and people. Here are pictures from Donum where my amazing wife works on the worst day of air quality during the fires. Ok, one of those pics is Tattooine but it's hard to tell.
I've now added alien invasion, zombie apocalypse, and a rip in the space-time continuum onto my 2020 bingo card I'm not sure what is the next bizarre event that will rear its head for our industry. It's not like Taco Bell is making its own wine.
Oh, wait . . .
All joking aside, these are terrible times for our industry and my heart also goes out to every business fighting to survive through endless challenges. We share that struggle. Imagine selling software tools to an industry consumed in crisis mode. Even basic communications are disrupted as my colleagues' struggle with the management of tasting rooms, grapes, production, and staff.
Despite the challenges, we've been busy making progress:
Funding is two-thirds complete and we're anticipating our close at the end of the month - what's most validating is the number of industry leaders taking positions as investors.

We just did our last major release of the Emetry analytics software and our development of our new initiative is accelerating. Our CTO and engineers are focused on key taxonomy and architectural choices for the Beta launch of the site and mobile app.

Our sales team has been hard at work and we've already booked $350K in sales.

Our biz dev team has negotiated integrations with over 800 wine businesses and exclusive partnerships with almost a dozen wine companies. We've also made exclusive content partnerships with three important critics.

Finally, our team is finalizing our editorial focus for the first 90 days. I'd say we're off to a good start.
So what's keeping us up at night?
The mobile application. There are so many poor UI/UX apps. Our philosophy about app design is that everything that goes into the app has to earn its way there. That means a hyper-focus on JTBD (jobs to be done) so that we are delivering a key-value exchange in the app.

This may sound ridiculous but the new company name is a key decision. Emetry is a name that we inherited and doesn't quickly and easily convey the value of the platform. The idea of naming it anything with a Vin/Vi/Vino/Vine prefix causes me instant anxiety (and only my friend Heini at Vivino has pulled it off successfully). We want to avoid Frankenstein names like TriVaGo. To get this bit right, we are considering a few agencies that specialize in naming. You may not remember the "Wine Mosquito" but you most definitely know their brand name that was launched after partnering with a naming agency: Coravin.
I also promised to share some of the new team so let me introduce you to Jeff Seibert (http://jeffseibert.com/). At the close of Series B, Jeff will join us both as an investor in our new platform but also as one of our new Board of Directors. He is a proven successful entrepreneur who understands customer experience, scaling software, building communities, and wine. I've been fortunate to be his friend since we attempted to buy Delectable in 2016 (and unfortunately came in second place). Some of you may be familiar with his work . . . the company he founded, Crashlytics, resides on most of the world's smartphones reporting application errors. Others in the wine industry may remember him and his provocative speech about wine data at our annual Transforming Wine Event.
Currently, he's building Digits: a stealth startup that will become "the financial platform to rule them all" for small-to-medium-sized-software businesses. I can't recommend it enough. Jeff is our technology and startup guide to ensure our new initiative is successful. He's a keen leader who sees the world through both a digital and human lens.
Observations
On Twitter, two weeks ago I asked for topics that people wanted me to write about. Thank you everyone for all the great inputs.
Wine Twitter, writing the next installment of my newsletter about our new initiative. Two questions: #1 - What do you think is missing with wine online?
I'm working to combine them into key themes. One consistent thread has been the desire for tactical, plain language that is specifically geared to smaller wineries. This is because it's very hard to write prescriptive pieces that cover every variation of winery: big, small, DTC, in-distribution, allocated, club-focused, w/ a tasting room, virtual and more. That being said, I'll make an extra concerted effort to deliver.
There were a lot of questions about companies who tried to build marketplaces and why did they fail?
Some history here to give context. Prior to 2005 and the historic Granholm vs. Heald case which allowed wineries to ship legally to more states, there were 14 "Reciprocal states which covered approximately 60% of the US wine drinking population. While Granholm unlocked winery interstate shipments, it abandoned retailers. It also set up a permitting system and patchwork set of regulations (volume limitations, product registration, taxation, etc) that is quite cumbersome and expensive. As a result, wineries had a patchwork of products shipping to different states. Also, and even today, wineries are spread across using third-party fulfillment houses and self-fulfullment. Another patchwork system. And then, like today, there was yet another quilt of e-commerce vendors. Many of them were substandard and territorial. So technologically binding these together into a functional marketplace was virtually impossible. It's a bit easier now but still suffers from the same tribal behaviors and technology deficiencies (how many platforms have good webhooks or API's?).
Operationally it was fulfillment that created the key friction. The cost of shipping a single bottle is two times the cost of shipping two bottles. So drop shipping is cost prohibitive. To make matters worse, the variable nature of wineries shipping policies and infrastructure distorts customer expectations for shipping.
The ability to get wineries to agree to store wine in the same fulfillment house is challenging (to say the least). Not only does it require them to manage yet another inventory location but someone also needs to bear the storage costs (winery, fulfillment house, marketing agent). This creates another major hurdle for either drop shipped wines or consolidating multi-producer shipments.
Regulations put the final nail in the coffin. Here are just a few of the challenges:
The legality mixed producer shipments (this has many differing opinions)

It's illegal to sell wine via consignment

"Avail yourself of the transaction." You are only allow to take a limited percentage of the transaction.

And you use the winery's license you need to pass the transaction through a Rube Goldberg electronic distribution of funds. It also means that you need to give the customer information to the winery. Cheeky marketing agents keep the email and phone number and only give the name and address.

Then there is the final challenge, if the wine ships illegally, out of compliance, or to a minor who is liable?
As you can see it's a tangled web and a mess that continues to vex entrepenuers, technologists, and wineries. And the path for retailers is equally, if not more challenging.
Next time I'll try to talk about marketplaces and how they are dual edged sword but often bad for markets.
What I'm reading (and watching)
Three amazing thought leaders together tasting and talking wine. It's truly worth your time to see Elaine Brown, Esther Mobley, and Kelli White discussing the future of Californian wines.
We need to mature our industry and look at customer journeys, experimental design, and analysis beyond RFM (recency, frequency, monetary value) and LTV (lifetime value).

One of my favorite recent articles describes the prescriptive nature of a real case study and the introduction of different ways of thinking for wineries and wine retailers. https://commonthreadco.com/blogs/coachs-corner/customer-lifetime-value-ecommerce

It's always amazing to see colleagues put together a campaign that is inventive, fun, and sincere. Polly Hammond, Robert Joseph, and Joe Fattorini put together an amazing program for Bordeaux. http://www.the-buyer.net/people/le-grand-voyage-video-project-bordeaux-what-to-learn/
The new digital hub from the Buyer is a thoughtful and informative column. This week: QR codes (that actually do something), augmented reality, Super Apps, and looking outside of wine for good examples of community development and engagement from entertainers. http://www.the-buyer.net/insight/the-buyer-digital-hub-what-to-learn-from-davys-journeys-end-aldi-lloyd-cole/
Continued investment in diversity is great news and the Napa Valley Vintners are doing as they should, being that beacon on the hill and leading the way in partnership with https://www.wineunify.org/ and https://www.batonnageforum.com/. Kudos and I hope this is something that is emulated across the industry - https://napavintners.com/press/press_release_detail.asp?ID_News=3623620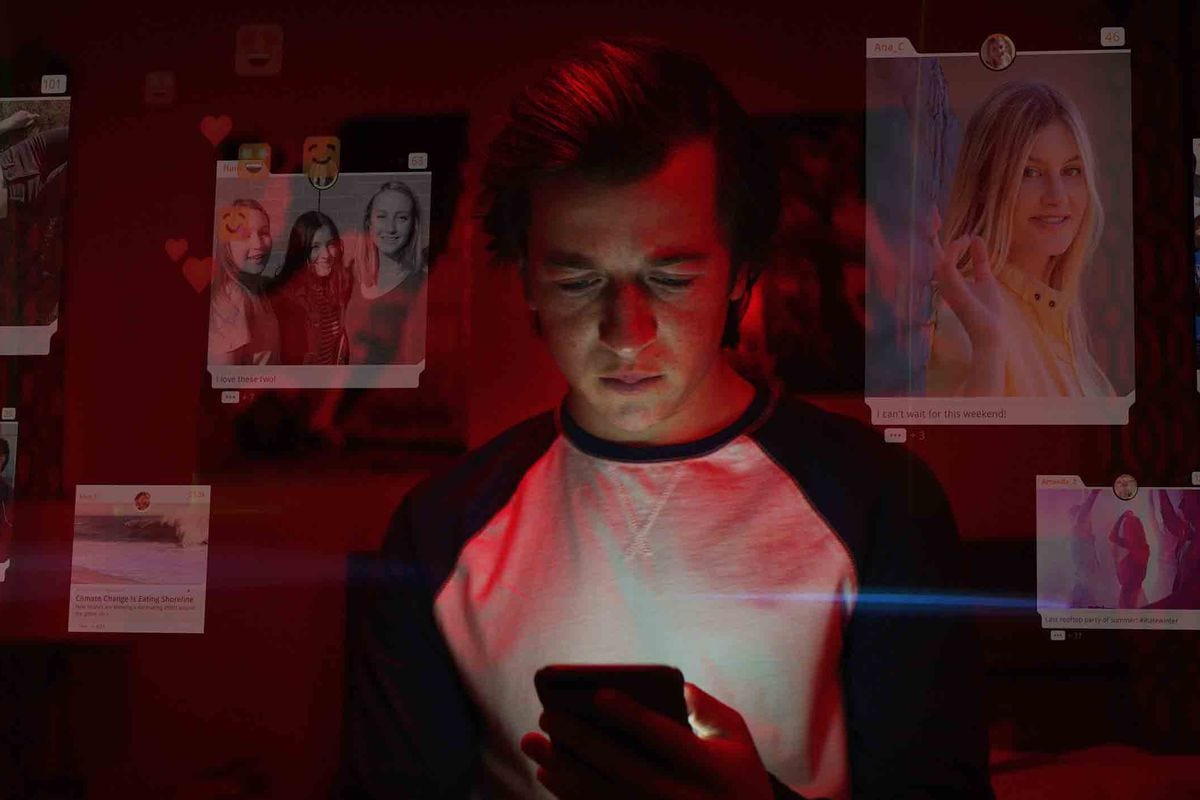 Finally, I've introduced you to Jeff Seibert above and one of the amazing things about him is his multifaceted interests and humanist approach to all things. Jeff appeared in the movie the Social Dilemma and then wrote this incredibly thoughtful post about a medium he helped design. It's a must-read and I highly recommend you watch the movie on Netflix.
https://medium.com/@jeff_seibert/the-mechanics-and-psychology-behind-the-social-dilemma-719d618aa8ce
https://www.imdb.com/title/tt11464826/
Expand your network
I first found Kristen via her amazing emails at Churnbuster but her passion for DTC and digital has made her one of my favorite follows and her new show, Resilient Retail at Shopify is worth your subscription. Read this thread to get a masterclass in wasted email marketing.
https://twitter.com/kdlafrance
Also, subscribe to her and Shopify's new podcast - https://resilient.shopify.com/
This account features snippets from other DTC leaders, updates on DNVB's, tips for success, and more.
https://twitter.com/digitallynativ
I particularly chose this tweet because I tend to use to many acronyms
I'm making a key effort to feature incredibly talented thinkers in the wine industry. Many of you already know Elaine Brown but she brings a needed philosophical and humanist approach to our industry.